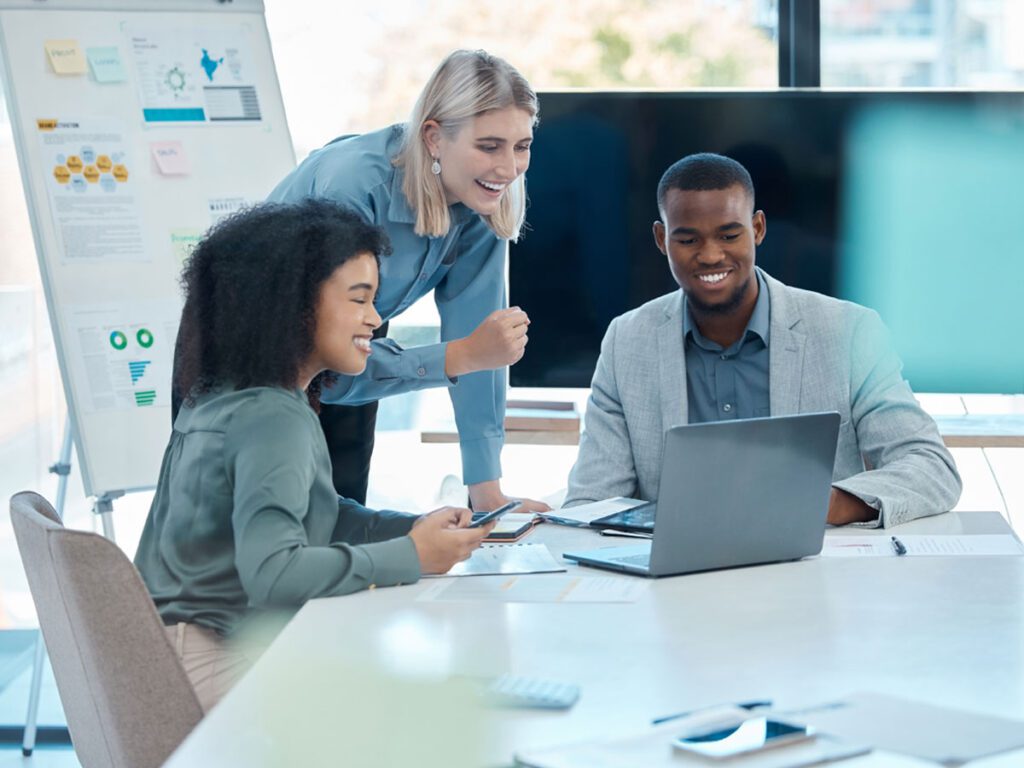 The right outsourced accounting provider will do more than just balance your accounts — it can be a partner in the truest sense of the word, streamlining your accounting process, helping you scale your business, and sharing valuable insights based on its work with similar clients.
Top 6 questions to ask before hiring an outsourced accounting provider
If you've reached the point that you're ready to hire one, it's important to ensure that the one you choose is a good fit for your company. The following are six questions to ask before hiring an outsourced accounting provider:
#1. What systems and automation do you offer?
The right accounting partner will work with you where you are now and provide services and technology that will help you grow into the future. Ask about automation that will help you scale effectively and what financial packages are available. Good accounting providers recognize that every company is different and will work with you to ensure you get exactly the services you need.
If you have plans for the future, such as opening a new division or an acquisition, ask how the accounting provider's services can support you.
#2. What is your talent pool like?
Not just any outsourced accounting provider will do. You need to make sure that the one you work with has the right knowledge and experience for your needs. Ask how big the team is, what credentials or licenses the team members hold, and who will handle your account. Feel free to dig into specific skills and experience. For example, ask about specific software certifications or offshore accounting knowledge if it applies.
#3. How do you interact with your clients?
It's important to find an accounting partner that fits well with your company's needs and culture. Find out how long it will take them to get up and running with your accounting; how they communicate with you; what material you'll need to provide and when; and what kind of turnarounds you can expect.
Finally, don't forget to ask if the team you work with will be 100% remote, or have a physical presence in your office. If they will be in your office, how often and when?
#4. How well do you know our industry?
Every industry has its own nuances, and one of the most important questions you can ask is how well your provider understands yours. What are the depth and breadth of understanding when it comes to your industry? Does it have any long-term clients who are similar to you? Can references from those companies be provided?
#5. What other operational support can you provide?
Don't be afraid to ask what else your accounting provider can offer besides accounting. Perhaps it can help you with payroll and HR, for example, or make personal introductions to lenders, insurance brokers or other relevant partners.
Even if you're too small to have a CFO, you may still need some CFO services. Your accounting provider may be able to come through for you, so let them know what you need.
#6. What are the next steps?
Naturally, you'll want to know how much your accounting provider will charge and what will happen next.
Assuming your first call goes well, and you are interested in moving forward, the accounting provider will ask you to provide them with the following:
A non-disclosure agreement (NDA) to protect your information

Documentation about your current finances (e.g., current and prior year tax return, prior year financial statements, income statement, etc.)

Access to your accounting system

List of bank accounts and credit cards

A list of exactly what services you want

A scoping call to talk more in-depth with you, your current accounting team and any other relevant decision-makers
Be sure to ask for clarification if you're unsure about anything. You should be able to expect a bid from one week to 10 days from your scoping call.
BPM can be the accounting partner you need
BPM offers outsourced accounting services and day-to-day financial management solutions tailored to your company's needs. Contact us to discuss your accounting service needs and visit our interactive guide to discover additional ways to leverage outsourced and managed services that will help your business realize its future vision.
---
---