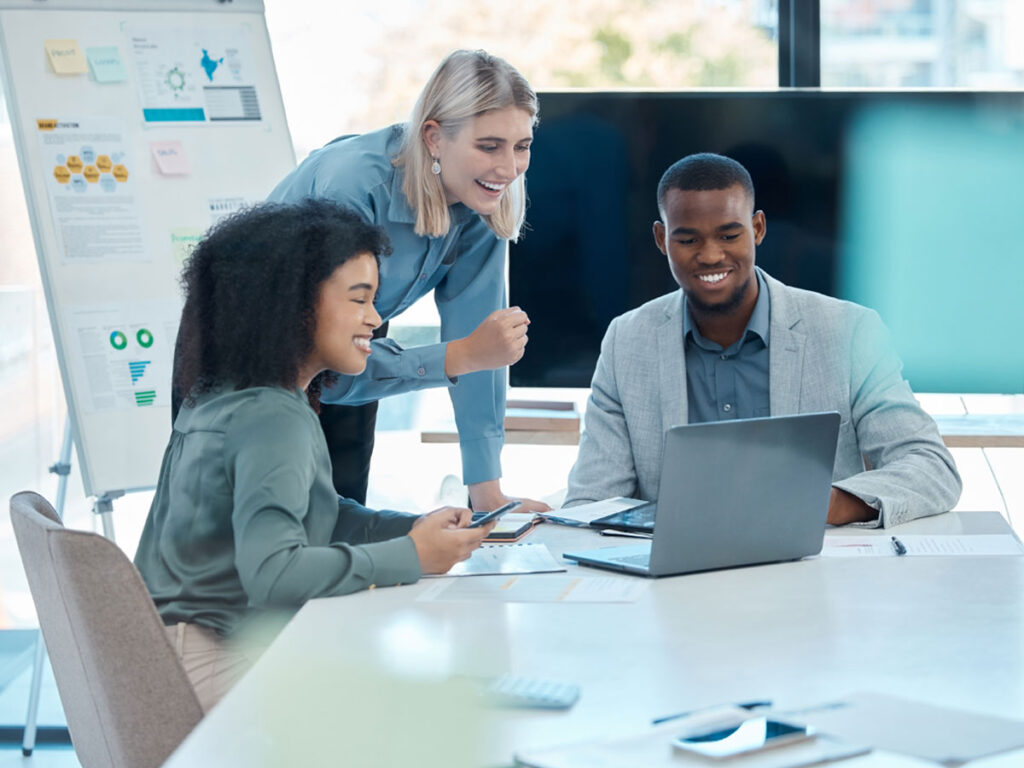 Simply put, outsourced accounting is the process of hiring an outside firm or team of consultants to manage your business's accounting functions. Outsourced accounting can provide a number of benefits for your company, saving time, reducing costs and providing a tailored response to specific situations.
Best of all, it's flexible. Companies can hire an outsourced accounting firm for all their accounting needs or to work with and support their internal team in specific areas. Similarly, companies can outsource on an ongoing basis or only for as long as it takes to train new staff or complete a specific project.
Before you begin working with an outside firm, here are some of the things you should know about outsourced accounting.
Outsourced accounting is not bookkeeping
Although the two overlap and are sometimes confused, bookkeeping and accounting are distinct processes. Bookkeeping is essentially the recording of a company's financial transactions. Accounting, on the other hand, is a more comprehensive and strategic service, assisting with cash flow projections, budget analysis, and overall financial management that enables business leaders to make better decisions.
If you are already working with a bookkeeper, either internal or external, your outsourced accounting team can work with them or replace them, depending on your company's needs.
Who can benefit from outsourced accounting?
While many businesses can benefit from outsourced accounting, some events, in particular, tend to trigger the hiring of an outsourced team. Rapid growth or the implementation of new software systems, for instance, can put pressure on existing accounting teams and necessitate new procedures. Likewise, when new investors come on board, they may insist on outsourcing all or some areas of accounting in order to meet proposed goals. Finally, finding the right candidates for accounting positions can be time-consuming. When key accounting staff retire or when new needs become apparent, hiring an outsourced team allows businesses to quickly acquire the personnel needed to help them scale.
Advantages of outsourced accounting
Every company has limited resources. Here are just a few of the ways outsourced accounting can save your company time, money and manpower:
Segregation of duties
The fewer people on your accounting team, the greater the opportunity for fraud, embezzlement and errors. By providing multiple people at multiple stages, outsourced accounting ensures that checks and balances are in place, keeping your finances more secure.
Expertise and certification
An outsourced accounting team typically consists of trained and certified professionals with experience in a variety of accounting software platforms. This ensures that you can access the precise expertise you need at a high level of competency and efficiency.
Audit readiness
A variety of circumstances, such as taking on new debt from a third-party financial institution or bringing on a major new investor, may warrant a financial audit for your company, and the larger you grow, the more likely this becomes. Outsourced accounting teams, which often include CPAs and auditors, have a deep understanding of the audit process and the expertise to get you audit-ready when needed.
Customized solutions
Outsourced accounting offers flexible and adaptable solutions for your businesses. Outsourced accounting firms will work with you to determine your company's needs and evolve with you over time as those needs change.
Outsourced accounting and BPM
Offering improved efficiency, reduced risk of fraud and access to a team of certified professionals, outsourced accounting is a highly effective solution for businesses seeking to optimize their financial management processes. From onboarding employees to implementing new software platforms, BPM's team of certified professionals helps set you up for success with comprehensive, tailored support for all aspects of financial management. Contact us today to learn more or visit our interactive guide to discover additional ways to leverage outsourced and managed services from BPM that will help your company realize its future vision.
How BPM can help
Whether your accounting team is understaffed, doesn't have time to automate its systems or is simply too small to handle all of your company's growing needs, BPM can help. We offer outsourced accounting services and day-to-day financial management solutions tailored to your situation. Let us handle your accounting so you can focus on growing your business.
Contact us to discuss your accounting service needs and visit our interactive guide to discover additional ways to leverage outsourced and managed services from BPM that will help your business realize its future vision.
---
---