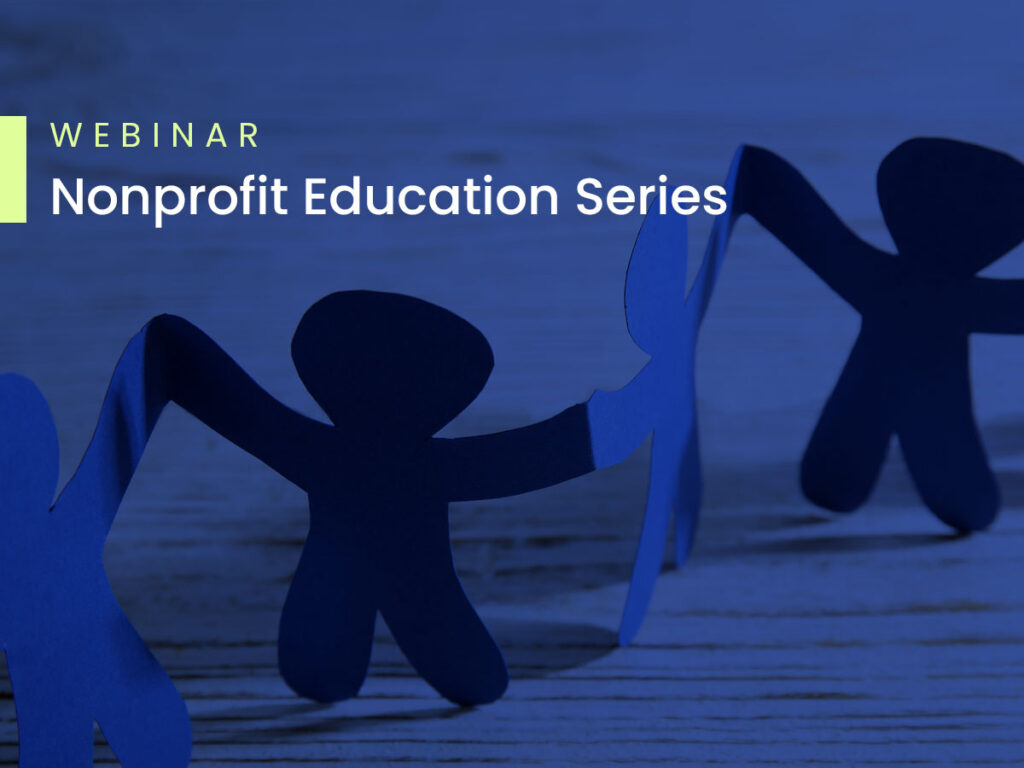 Join us for our annual Nonprofit Accounting and Tax Update webinar to gain a high-level overview of the latest developments in accounting standards and tax regulations specifically tailored for nonprofit organizations. Our distinguished speakers will shed light on the dynamic nonprofit landscape and provide valuable insights into the most recent updates that may impact your organization. While the specific topics covered may be subject to change due to forthcoming guidance and information, after attending our webinar, attendees will:
Recognize contribution nonfinancial assets and how they affect the presentation of financial statements.

Describe the current state of affairs regarding lease standards and gain valuable insights into the implementation process.

Discuss the latest developments pertaining to intangibles within the nonprofit sector.

Describe current updates on single audit compliance requirements and funding matters.
Don't miss out on this opportunity to enhance your knowledge and ensure your organization remains well-informed.
We hope you'll join us for this engaging webinar.
On-Demand
Course level: Basic
This session is eligible for 1.0 CPE credit hours (Accounting), 1.0 CPE credit hours (Taxes).
Nonprofit Education Series
This webinar is part of our Nonprofit Education Series, which provides classes to help you and your organization understand significant emerging issues in the nonprofit industry. View past Nonprofit Education Series webinars.
---