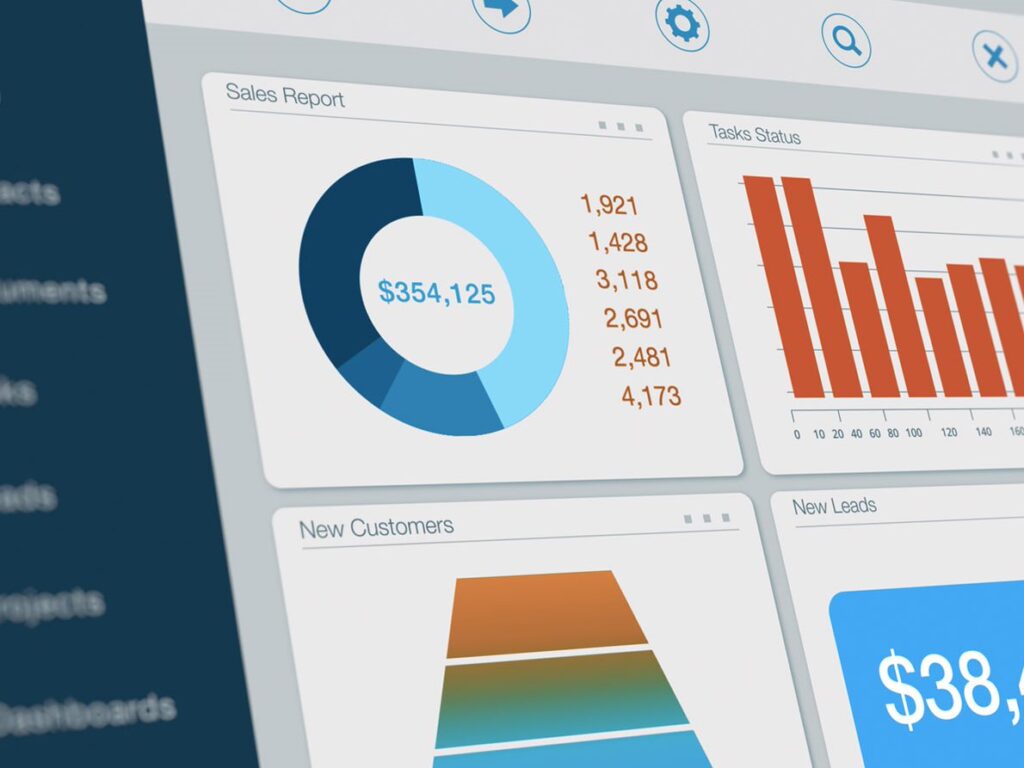 Your enterprise resource planning (ERP) system needs to keep pace with your FinTech business expansion; otherwise, you could be limiting growth potential, introducing unnecessary risk and potentially dragging down your valuations.
Despite the current volatility in global markets, the FinTech space will continue to focus on expanding and evolving. These companies are understandably focused on growing their businesses and building their competitive advantage in a fast-paced and complex sector. But it's also critical to think ahead and plan for the later stages of growth by investing in a more formal ERP system like NetSuite.
Whether your FinTech organization is focused on lending, payment processing or digital banking, a system like NetSuite can seamlessly span geographies and handle large volumes of transactions. It can also process intercompany transactions without the need for manual intervention — which can help boost efficiency and productivity across the organization while minimizing risk.
"NetSuite's capabilities help FinTech lending companies directly link their lending platforms into the tool which can significantly reduce the time it takes to perform the reconciliation process on a monthly basis," said James Lichau, Assurance Partner and Co-Leader of Financial Services at BPM, who works closely with many FinTech firms. "That feature alone could save days of time over the year. It's significant and a huge time saver." Similar advantages emerge for FinTech payment processors, added Lichau. "It just makes everything so much easier as opposed to having to do it manually."
In the case of an acquisition or exit, we've seen that simply implementing an established ERP system can help improve a company's valuation. "Sometimes just having NetSuite can get a deal price higher. It makes a company look much more serious and together and can be more easily combined with the acquirer," said Lichau.
Limitations to "off-the-shelf" accounting systems
Most young companies in FinTech and beyond rely on "off-the-shelf" accounting systems in the early stages of their operations. Unfortunately, the limited features of these applications will typically slow an organization's growth trajectory. For example, they are usually based on a single-entity structure — if your organization becomes more complex than that, processes can quickly become onerous and tedious.
"This limits you from managing the business from a consolidated perspective and becomes an extremely complicated manual process," said Bryan Rhody, Advisory Partner of BPM and the head of its Technology Services Group. "Getting information to potential investors is very time consuming and it could be inaccurate because of the manual steps involved. The exposure to risk and fraud is there, too."
When is the right time to implement NetSuite?
Your entity structure is becoming more complex.

Generating consolidated financials is manual and increasingly difficult.

Your business is expanding across borders.

You need to drill into single entities for licensing structures.

Employee turnover is an ongoing challenge to your growth, prompting the need for automation.
Advantages of NetSuite for FinTech companies
Capabilities seamlessly expand across entities and borders.

Ability to consistently process intercompany transactions.

Lending platform integration (open API) can easily tie into other applications.

Ability to automate monthly reconciliation processes.

Improves efficiency, streamlines operations and cuts operating costs.

Prepares you for mergers and acquisitions (M&A) due diligence for future transactions.

Automates processes when you cannot find talent for key roles in a high-growth environment.

Evokes a clear sign of business maturity that could help increase the deal price at exit.
How BPM can help
Many companies are under the misconception that they are too small to consider NetSuite, or that a NetSuite implementation project would be too expensive and challenging to pursue. With more than 35 years of experience and over 500 successful implementations, we've heard these concerns before — and they are the inspiration behind the creation of BPM's NetSuite Accelerator Program.
During these fast-tracked projects, we work in close partnership with your team to align expectations, avoid common pitfalls and launch your NetSuite product in as little as three weeks — creating a simple and realistic Minimum Viable Product (MVP) that hits the mark right out of the gate and from which you can build out future-phase work. This shortened project cycle is friendly on your budget and the time commitment needed from your team. Learn more here and contact us today.
---
---
---