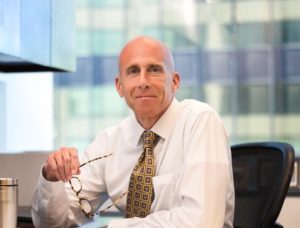 BPM Partner Edward Webb discusses exit planning and "exit doing" in his recent article. 
In his article for Accounting Today, BPM Partner Edward Webb takes a look at the importance of exit planning for business owners and the struggle of actually exiting the business. The struggle comes from, as Edward puts it, "the hard details of exiting a business." He writes, "The skills and talents that sparked business ownership in the first place are rarely the skills necessary to successfully exit a business." 
To overcome this challenge, Edward discusses the concept of what he calls "exit doing," a service designed to help clients take the next step toward leaving their business. "'Exit doing' is more than providing regular professional services," explains Edward. It integrates the talents, skills and experience of a service professional with sensitivity to inspire clients' confidence and trust. 
Read the full article on Accounting Today: "Exit planning for clients, with empathy" 
Note: A subscription may be required to access the content.  

About Edward Webb 
Edward has over 35 years of experience in consulting and financial management, including specific experience in business restructuring and leadership advisory services. He currently leads the Corporate Finance Consulting group at BPM and sits on the firm's Board of Directors and Management Committee.  
BPM for Corporate Finance Consulting 
BPM has been assisting companies for over 30 years by drawing on the strength of a full suite of professional and industry expertise. Our team of professionals comes from a variety of backgrounds with just one goal: to restore and enhance the value of our clients' businesses in every situation. Remember, change can happen fast. If BPM is engaged early in the process, our clients have the highest likelihood of success and of achieving peace of mind. Visit our website to learn more.