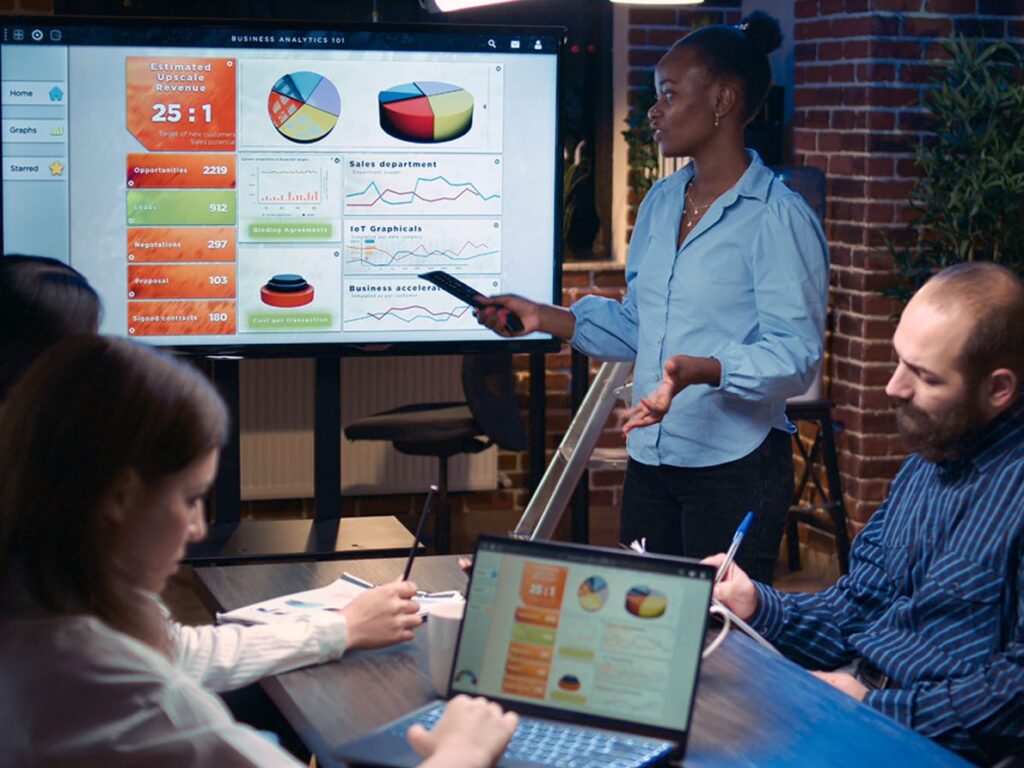 Molekule came to BPM looking to capitalize on its award-winning PECO technology and the success of its original air purifier by launching version II of its product line, Air Mini. Additionally, Molekule sought a large Series B round of funding that would be primarily driven by the success of its new product launch.
Molekule's siloed and disparate tech stack burdened the company and made it difficult to scale efficiently. These siloed systems and processes also made it difficult to effectively manage the business through operations and manufacturing, as well as in the back office. Finance leaders did not have access to real-time information, which led to making business decisions based on stale and outdated information.
Since its systems lacked integration, reconciliation activities between the systems below happened manually in Excel and took months to complete. Consolidations and reporting from each system was a nightmare. Also, as the business began to mature, processes such as RMA needed to be thought through and designed to support its growth.
Molekule's Ecosystem Prior to NetSuite
Quickbooks for financials
Shopify for Ecommerce
SOS Inventory for inventory management
3PL Fulfillments from three warehouse locations (one in Canada and two in the US)
Solutions
The BPM team took a strategic approach to the problem. Through our Future Vision Workshops, we worked with the executive team to lay out a plan and enterprise architecture approach that aligned with the future objectives and strategy for Molekule. Our team worked closed with Molekule's board members to formalize this plan into a roadmap that included rolling out NetSuite as the core of its ecosystem with integrations built into its new e-commerce platform Magento and into its new PLM item configurator, Arena.
Through BPM's consultative approach to the project and our passion to drive enterprise value for Molekule, our team also recognized the need to bring compliance, technical accounting and our valuation expertise to the table.
Our Technical Accounting Team led the charge on developing Molekule's revenue model to bring it in line with the new revenue recognition standard (ASC 606). The recurring revenue from its subscription-based filter sales, along with the physical product, needed to be recognized at different times. The NetSuite team worked closely with BPM's Technical Accounting team to incorporate this model within NetSuite to automate the process.
We leveraged the "power of the firm" approach to its fullest, as we engaged various BPM services teams throughout our engagement with the Molekule team.
Results
Highlights
Air Mini was a successful launch and exceeded forecast expectations.
The Molekule team learned from the Molekule Air (VI) deployment and in turn deployed Air Mini more efficiently, which reduced product launch risk.
Series B funding exceeding company's expectation at $60MM.
B2C Processes
Integrated e-commerce into NetSuite for order to cash and RMA work streams.
Real-time data between both systems with bi-directional workflow integration.
Automated bidirectional fulfillments to/from 3PLs controlled by inventory allocation rules provided real-time insight into customer orders, which led to accurate forecasting and demand.
B2B Processes
Central location to manage B2B stores inventory, ordering and allocation.
RMA Processes
Leveraging NetSuite's automated workflow to manage the RMA process provided transparency to upstream workflows initiated from Magento.
Installing base warranty tracking and RMA location allocation capabilities aided in better customer management.
Reporting & Financial Close
Integrating all systems and processes into NetSuite reduced month-end close from a month to 10 days.
NetSuite's real-time reporting and KPIs allowed the leadership and executive teams to manage the business strategically.
Resulting in faster turnaround of critical business decisions and troubleshooting when a processes breaks down.
Supply Chain & Manufacturing
NetSuite's multi location inventory planning capabilities allowed for transparent management of supply and demand across multiple contract manufactures and 3PLs.
Full integration with Arena PLM item configurator, BOM control and Engineering Change management.
Real-time visibility and controls on item setup and change management.
Work order material and labor consumption, and standard cost tracking for A-Stock, B-Stock, C-Stock and R-Stock
This publication contains information in summary form and is intended for general guidance only. It is not intended to be a substitute for detailed research or the exercise of professional judgment. Neither BPM nor any other member of the BPM firm can accept any responsibility for loss brought to any person acting or refraining from action as a result of any material in this publication. On any specific matter, reference should be made to the appropriate advisor.